Rich colors to complement your
furnishings and décor

An extra layer of padding for
maximum comfort

Soft-density cushion for
insulation and form

Sturdy, lightweight wood base
for durability and portability

4 plush options, all lovely and
low-maintenance
All Vant products include
PREPARED AND READY TO SHIP
We know you love these panels, and you want 'em fast! We process your order within 48 hours of it being placed, and the panels are shipped right to your doorstep. Now, THAT'S service.
FREE SHIPPING TO US AND CANADA
We offer free UPS Ground shipping on all orders to the US (excl. HI & AK) and Canada* You can always select an expedited service for an extra cost. *oversize handling fee may apply for Canadian orders with platform beds & night stands.
EXCEPTIONAL CUSTOMER SERVICE
We go above and beyond the call of duty to ensure customer satisfaction.
Where style
meets lifestyle
Now that your room has a new look,
complete it with Vant's Platform Bed.
Now you're done.
Shop The Platform Bed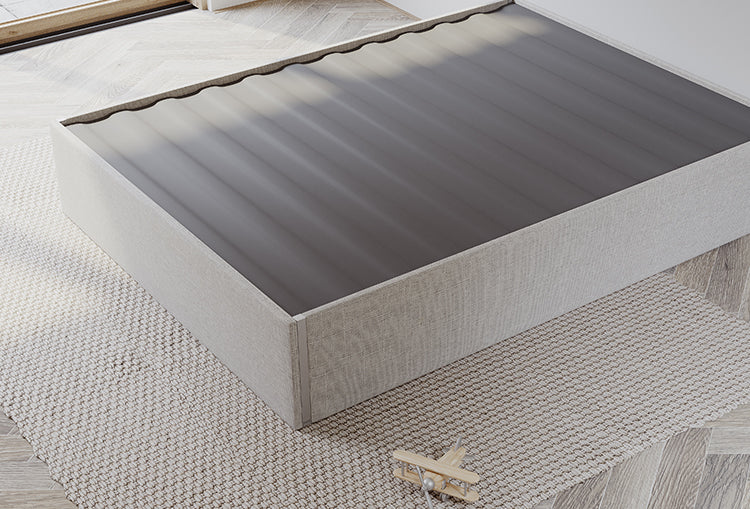 ATTENTION TO DETAIL
Crafted with aluminium to create a sleek and
attractive aesthetic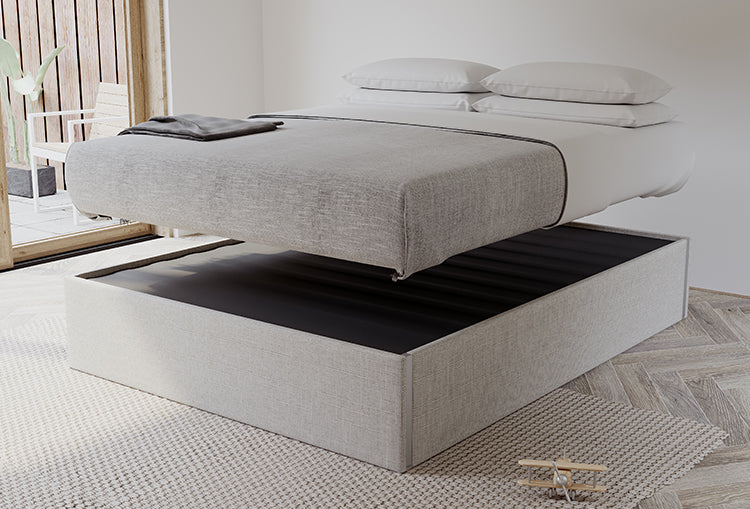 SECURE SUPPORT SYSTEM
Strategically assembled to serve as a durable
back-bone for your platform bed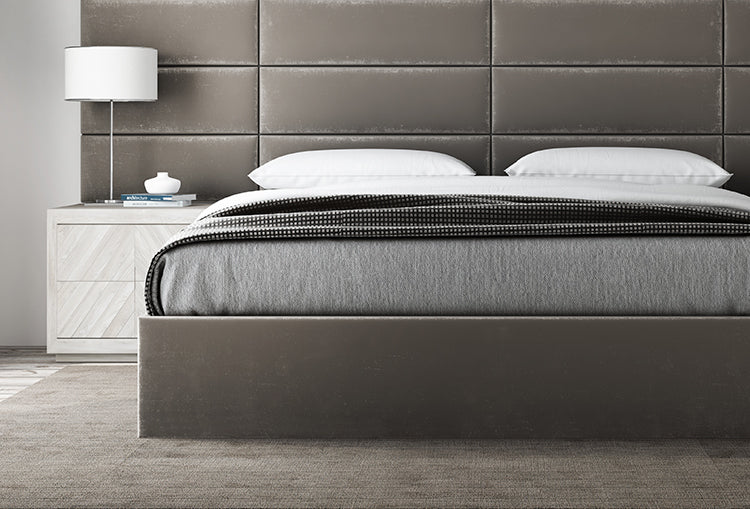 LUXURIOUS FINISHES
Six high quality finishes, ranging from supple
leather to lush velvet's, and 30 designer colors
Don't just take our word for it.
Read all the ad-Vantages of our products
So EASY
Everything about this was easy! A great way to change your room without the hassle of painting or buying expensive wallpaper. Thank you VANT panels for this!
Great purchase
This VANT panel headboard system is an awesome product! Not only is it great looking, it is an absolute breeze to install. Even the price is surprisingly low! Could not be happier with our choice!
LOVE!
We purchased the elevated bed with the wall panels in the Vintage Leather Taupe. It all looks absolutely stunning together in our master bedroom!! My husband was able to easily put the bed together and install the panels. We highly recommend using drywall anchors for installing the walls panels.
Hollywood Glamor
We absolutely love how our Bedroom looks so elegant! Very easy to install and the panels are very well made!!!
Transforming!
The panels were so easy to install. Intuitive and exactly as written. They look awesome!
Beautiful with a recommendation for a single panel row
I'm giving my purchase 5 stars because the panels I ordered where wonderfully packaged and true to the sample and color I expected. Also, now that my configuration is installed which I was able to complete by myself with the recommended tools, I am very happy with the final result. My recommendation is consistent with another review who wanted to add a single row configuration to the standard two rows resulting in a 120 x 34.5 headboard. I was able to saw the mental brackets in half which while completed I think could have been a bit easier. I'd like to recommend the brackets include a perforated option to snap the bracket in half and also include an additional screw and hole. This would allow an easier modification for a single row panel and a more secure installation. Otherwise, the panels are beautiful and add the aesthetic and acoustic result I wanted to accomplish.
Amazing!
Excellent product and painless to install. The panels came packed beautifully and so happy we chose the Vant product. Simple elegance!
Four pack panels
After a very long day of putting our bedroom back together after a closet remodel, we decided we should wait to install the panels til we were 'fresh.' About 30 minutes later, after reading the instructions, we were too curious to wait. It took a total of may 18-20 minutes to completely install and clean up a small bit of wall dust. They are chic, pretty and comfortable. The install was amazingly easy. Can't recommend them enough!
Outstanding!
Both the bed and panels are high quality and stunning!
Frequently Asked Questions