Scalloped Panels.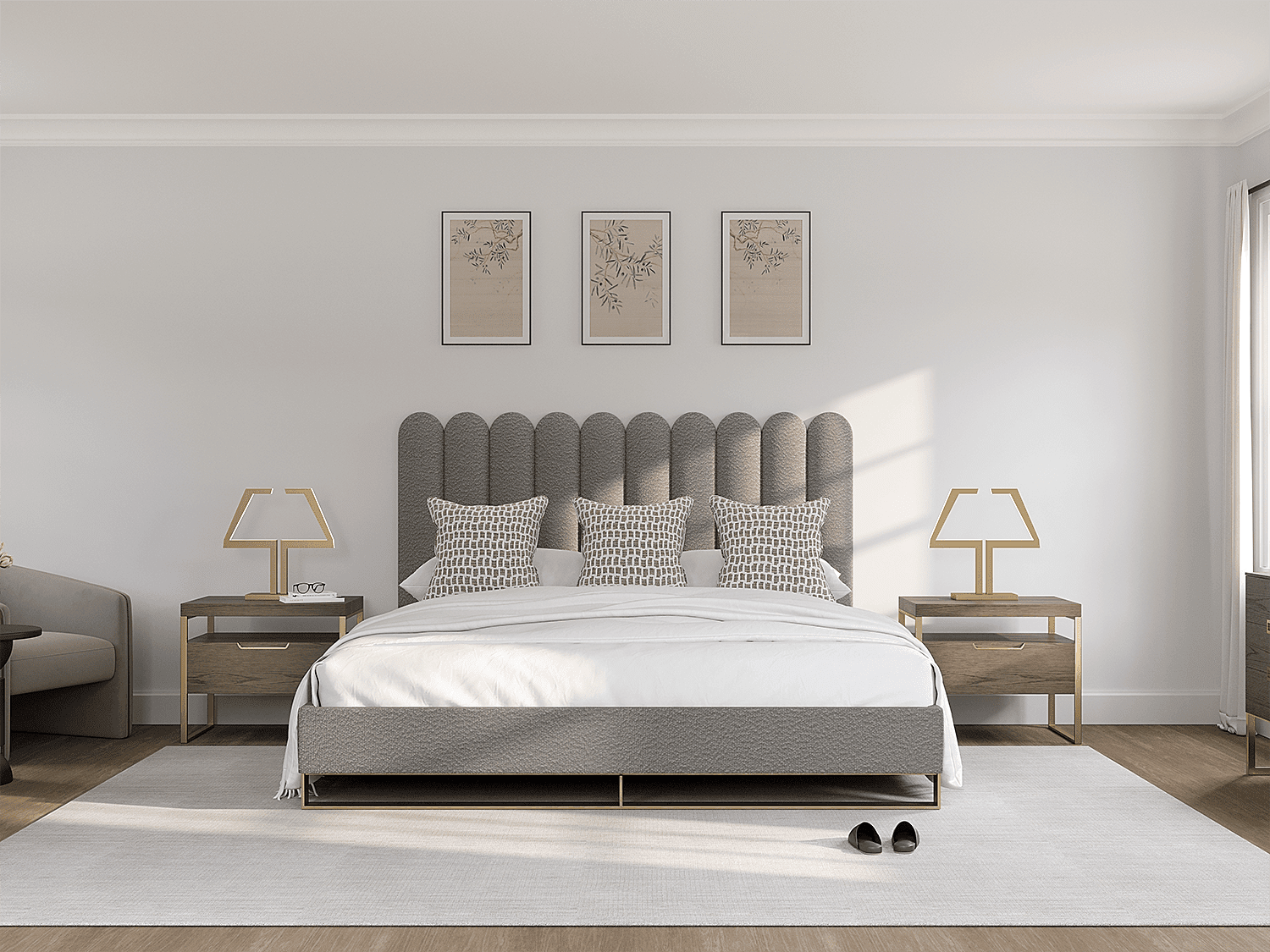 Scalloped Panels.
Scalloped Panels! This elegant and versatile design is set to transform your bedroom into a haven of style and sophistication. Crafted with meticulous attention to detail, Scalloped Panels are the perfect blend of timeless beauty and modern aesthetics. The gentle, flowing curves of the scalloped edges add a touch of softness and refinement to your space, creating a soothing ambiance that's both welcoming and chic.
All Scalloped Panels Include
PREPARED AND READY TO SHIP
We know you love these panels, and you want 'em fast! We process your order within 48 hours of it being placed, and the panels are shipped right to your doorstep. Now, THAT'S service.
FREE SHIPPING TO US AND CANADA
We offer free UPS Ground shipping on all orders to the US (excl. HI & AK) and Canada* You can always select an expedited service for an extra cost. *oversize handling fee may apply for Canadian orders with platform beds & night stands.
EXCEPTIONAL CUSTOMER SERVICE
We go above and beyond the call of duty to ensure customer satisfaction.
Don't just take our word for it.
Read all the ad-Vantages of our products
0
Frequently Asked Questions
How do I clean my panels?
Dust regularly. As with all fabrics, avoid direct heat and sunlight. Spot clean with a damp white cloth. Blot to remove excess water and air dry. For tough stains, professional cleaning is advised.
Where should I begin mounting the panels?
We recommend mounting the scalloped panels right above the base of your bed. However, the panels are freestanding and can be mounted at your preferred point.
Can I attach the panels to the bed?
The panels are mounted on to the wall and do not attach to the bed in any way.
Each set includes the wall mounted panels, screws, bracket mounting system, and a clear set of instructions. The bed frame is sold separately.