Vänt Upholstered Wall Mounted Headboard / Panels creates a dramatic statement anywhere, transforming your space with our assortment of luxurious colors and finishes. Create a look that's easy to achieve with our patented SimpleMount installation system. 
This set is sized to cover a 30" X 46" area

Configuration of 4 individual panels

May be returned within 30 days for a full refund (excluding return shipping) See our

 

return policy details

Patented Simple-Mount system for hassle-free installation

Ships next business day. UPS Ground service (3-5 business day delivery)

Includes all mounting hardware (No need to locate studs and no anchors needed for mounting, patented anchor-less screws are included)

Measurements per panel: 11.5"H x 30"W x 1.5"D (2.5"D once mounted with the bracket system)
2 sets are recommended for a 60" X 46" layout. Option of splitting one set into a 60" X 23" layout
Composition: Wood, Foam, Batting, Fabric  
Origin

: Imported

Fire Rating: 

NFPA-260  California residents: click here for Proposition 65
Read More
Need help deciding on how many packs you need?
Notify Me When Available

Rich colors to complement your
furnishings and décor

An extra layer of padding for
maximum comfort

Soft-density cushion for
insulation and form

Sturdy, lightweight wood base
for durability and portability

4 plush options, all lovely and
low-maintenance
All Vant products include
PREPARED AND READY TO SHIP
We know you love these panels, and you want 'em fast! We process your order within 48 hours of it being placed, and the panels are shipped right to your doorstep. Now, THAT'S service.
FREE SHIPPING TO US AND CANADA
We offer free UPS Ground shipping on all orders to the US (excl. HI & AK) and Canada* You can always select an expedited service for an extra cost. *oversize handling fee may apply for Canadian orders with platform beds & night stands.
EXCEPTIONAL CUSTOMER SERVICE
We go above and beyond the call of duty to ensure customer satisfaction.
Where style
meets lifestyle
Now that your room has a new look,
complete it with Vant's Platform Bed.
Now you're done.
Shop The Platform Bed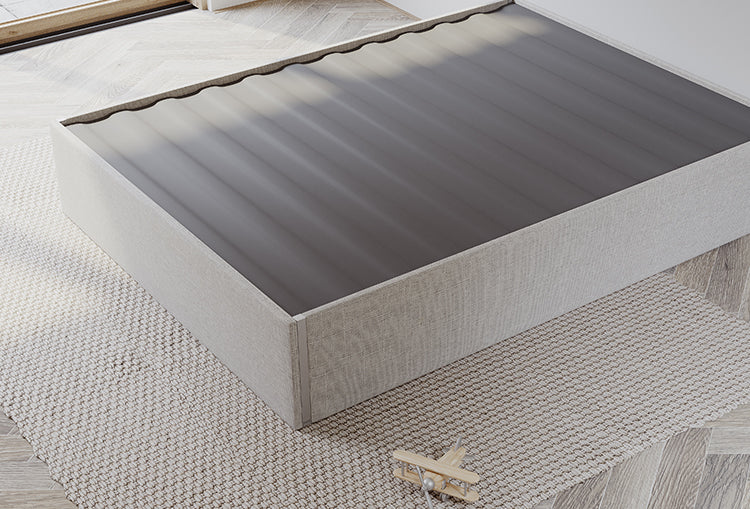 ATTENTION TO DETAIL
Crafted with aluminium to create a sleek and
attractive aesthetic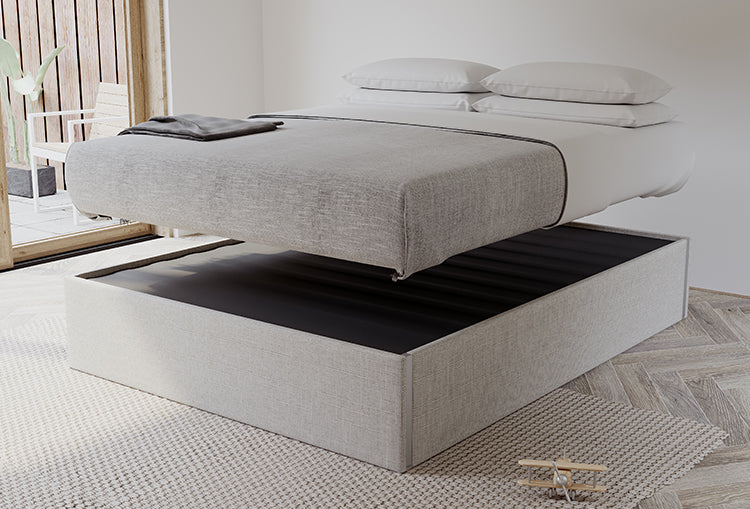 SECURE SUPPORT SYSTEM
Strategically assembled to serve as a durable
back-bone for your platform bed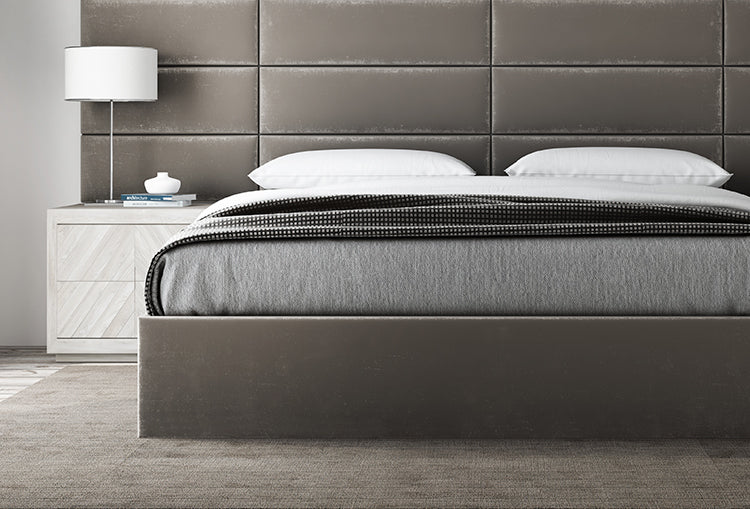 LUXURIOUS FINISHES
Six high quality finishes, ranging from supple
leather to lush velvet's, and 30 designer colors
Don't just take our word for it.
Read all the ad-Vantages of our products
Team excellent
Do you know or recommend an installer in the boca Miami palm beach area ????
Beautiful construction and very simple to install. Excellent product.
I LOVE the drama these panels add!
This is the third time I have installed Vant panels in three different homes. I love the elevated look it adds to any space.
Vant Panel Pack Of 4 Panels - 30" X 46"
very happy
arrived as promised on time
Vant Panel Pack Of 4 Panels - 30" X 46"
So stylish, so contemporary and so easy to install. Will definitely recommend and buy again
Great product, simple installation
Really enjoyed the order and delivery process so simple and neat. Beautiful packaging and presentation.
My platform bed and headboard
The finished product was absolutely beautiful and exactly what I anticipated. The pre-payment of over three months to wait for my shipment was unacceptable. We received the platform 6 wks after the order was placed and several months after the headboard. We were very satisfied with the end result and it's a beautiful quality product.
Amazing results!
I custom made a floating headboard using the VANT panels. Came out better than I could have imagined. I also have the VANT platform bed. Both panels and the bed are in black leather. Simple and easy. I had to cut my mounting brackets because I only wanted 3 up instead of 4. Cutting them is described in the instructions. Very easy.
0
Frequently Asked Questions
How Do I Remove Vant Panels?
The panels just click off the track. Here's how; 
Place your thumb on the panel above the panel you are trying to remove, and the rest of your fingers behind the panel you want to remove. Apply pressure on your thumb and push the panel forward towards yourself. The brackets can also be unscrewed from the wall, and reinstalled at your new location. 
Can I attach the panels to the bed?
The panels are mounted onto the wall and do not attach to the bed in any way.
How are the panels packed and how do they ship?
The Vant panels are packed 4 panels per box. All in stock orders are processed within 24 business hours and ship via UPS ground with 3-5 business day service (except for HI and AL, which may take up to 10 business days). Canadian orders ship with UPS 5-8 day service. All duties are prepaid by Vant panels.
At what point on the wall would I start mounting my configuration?
Our panels are versatile, so depending on your space, you can start anywhere on the wall!
You can begin your configuration 2-3 inches below your mattress so there is no visible space between mattress and panels. If you don't like the look of the bare wall space between the floor and panels, we would recommend beginning your configuration from the baseboard and continuing your way up until desired height is reached.
How do I clean my panels?
Dust regularly. As with all fabrics, avoid direct heat and sunlight.
For Vinyl and PU upholstery: spot clean with damp white cloth. Blot to remove excess water and air dry.
For all Weave, Suede and Velvet upholstery: sprinkle some baking soda on a damp cloth and apply to stain, blotting lightly. Let rest for 2 hours or until dry. Wipe off residue with dry cloth and vacuum.
For tough stains, we recommend consulting with a professional upholstery cleaner.
What's in my box of Vant Panels?
Each Vant box contains 4 panels, installation hardware, and instructions.
How do I make a cutout for an outlet or light switch?
Since the panel's base is wood, you can do a cutout from the back of the panel. The cutout should be the size of your electric switch/outlet box. Then, gently cut through the upholstery (be careful not to cut too much, you don't want the batting from underneath to be visible), pull the box through, and place the outlet cover as you would normally do on a regular wall.
(Use a jigsaw for wood cutout and razor knife for upholstery.)
For a simpler fix, a flat plug extension cord fits in the space between the panel and wall.
Can I mount 3 panels in height?
Each aluminum bracket is designed to fit 2 panels. If you would like to stack just one more panel (for a total of 3 or 5 panels high), you would need to cut the bracket in half to fit that one extra panel. Our brackets are made of aluminum, thus can easily be cut with just a Hack Saw.
Do I need studs to install my panels?
The patented anchorless screws are designed with extra wide threads to grip the drywall
so the panels are firmly held in place. No studs or anchors will be needed when mounting your panels onto drywall. For concrete walls, Pre-drill (Drill Bit Size, 3/16(in.) the holes beforehand. 
Each screw has the capacity to hold up to 50 lbs.
What if the color I have chosen is currently out of stock?
Your items will be placed on back-order and will ship as soon as it becomes available. This may take between 2-8 weeks. We will update you on the estimated ship date of your items.
How do I stack 2 panels above 4 panels?
When stacking additional panels on top of your configuration of 4, you will just align the panels even with the bottom row to continue your installation.
Load More